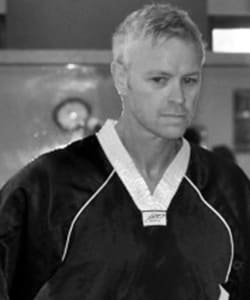 Troy Gerkey
Troy Gerkey is a Co-owner and a Head Instructor at Infinity Martial Arts – Sun Prairie. He is a 2nd degree black belt who started martial arts in 2011.
As a kid, Mr. Troy, always wanted to try martial arts, but was intimidated by pushups. Inspired by his son, Emmett, earning an Infinity black belt, he began taking classes as an adult.
Mr. Troy's favorite part of martial arts is sparring and the sense of community gained from training with fellow students. His goal is to teach martial arts in a way that develops honor, perserverance, and leadership among other positive traits.